I just got home from Afghanistan last week and am looking forward to getting back into the swing of things. One of the things I'm looking forward to getting back to is being part of the volunteer ambulance squad here in town. Before I left, I had a simple set up of lights on my Honda, but I decided I wanted something a little better. So I decided on a 4 bulb strobe light kit. The hardest part would be the enclousure that the bulbs would sit in. But I will get to that.

The first thing I had to do was find a place to put the control box. There used to be a wall going accross the center that seperated where the tools went, so first thing I did was cut that out. I was then able to fit the control box and the fuse panel.
Here I started running all the wires that will go to the lights and to the control switch. Also, one of the black wires on the right is the hot wire for the relay that runs the air horn. I used black because a red wire was used, but because of where the relay was, it was very obvious, so I used a black wire to hide it better.
I had a tendency to shut off the bike and quick jump off at the ambulance garage and forget to shut of the lights. So to make sure that I didn't get back from a call and find a dead battery, so I made sure to put a relay in so that the lights would shut off when I turn off the key.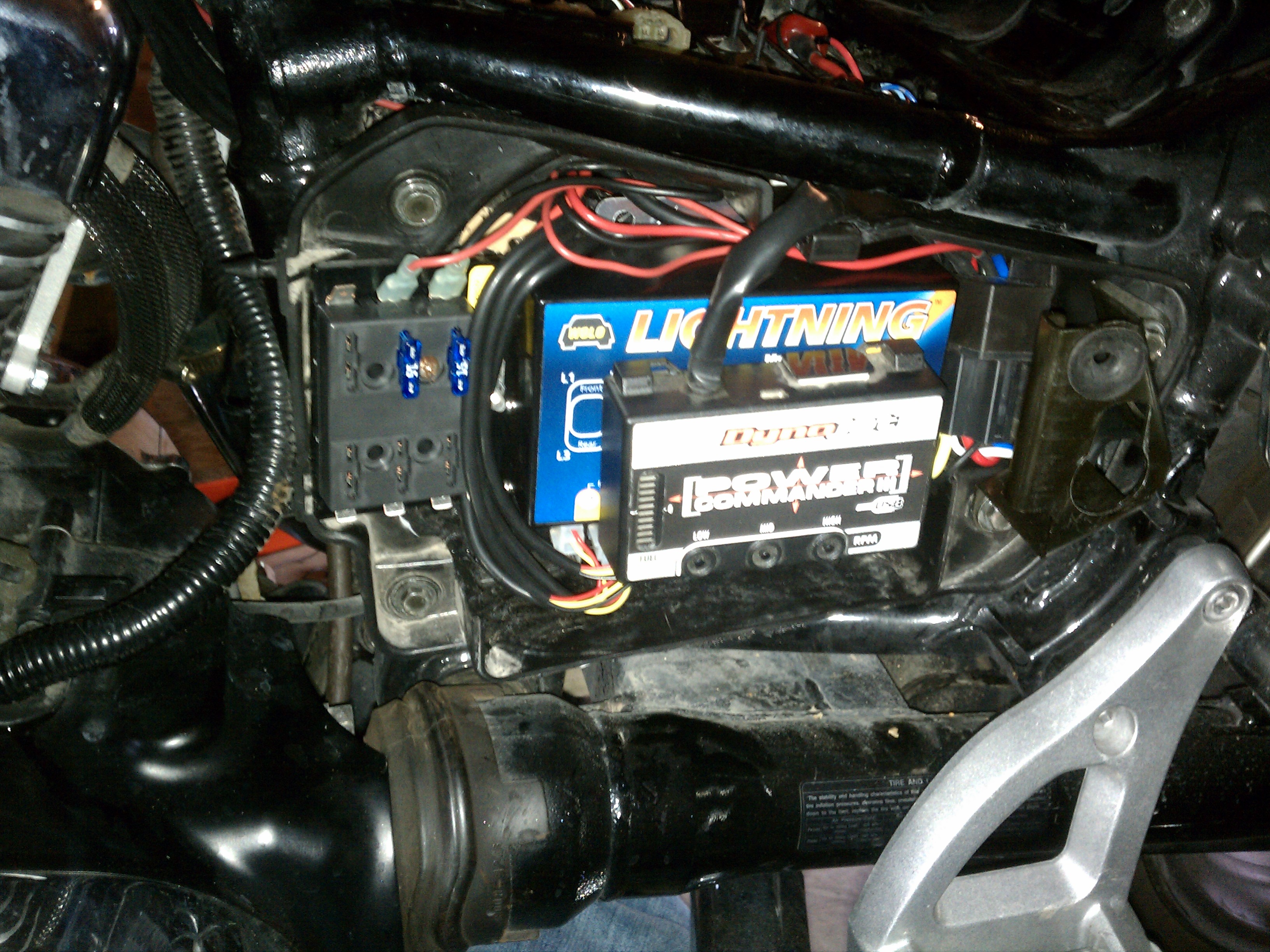 Here is the control box all finished up. I used a piece of velcro to hold the Power Commander in place. Only using two of the fuses right now (EMT lights and the air horn) but at least I have plenty of room to expand.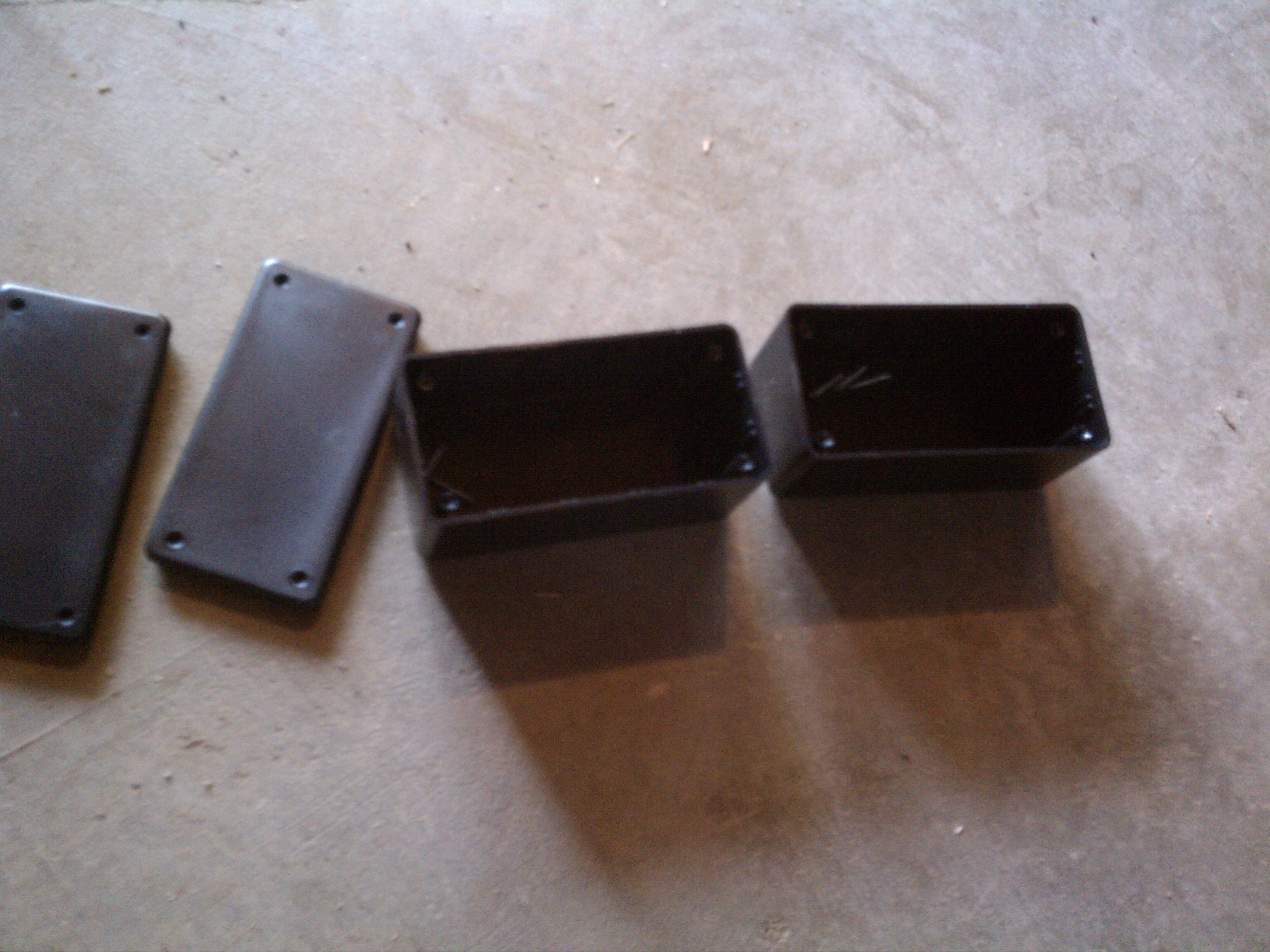 Here are the plactic project boxes that I got from Radio Shack. The covers were sunk in a little bit, so it made the plexiglass look nicer b/c you wouldn't see the edge. The kit came with 4 white bulbs and it was an extra $50 to get two of the bulbs blue. So what I decided to do was get some blue gels that are used in theater lights and put a small piece behind the plexiglass. It kind of worked, but it was too think to get much light through.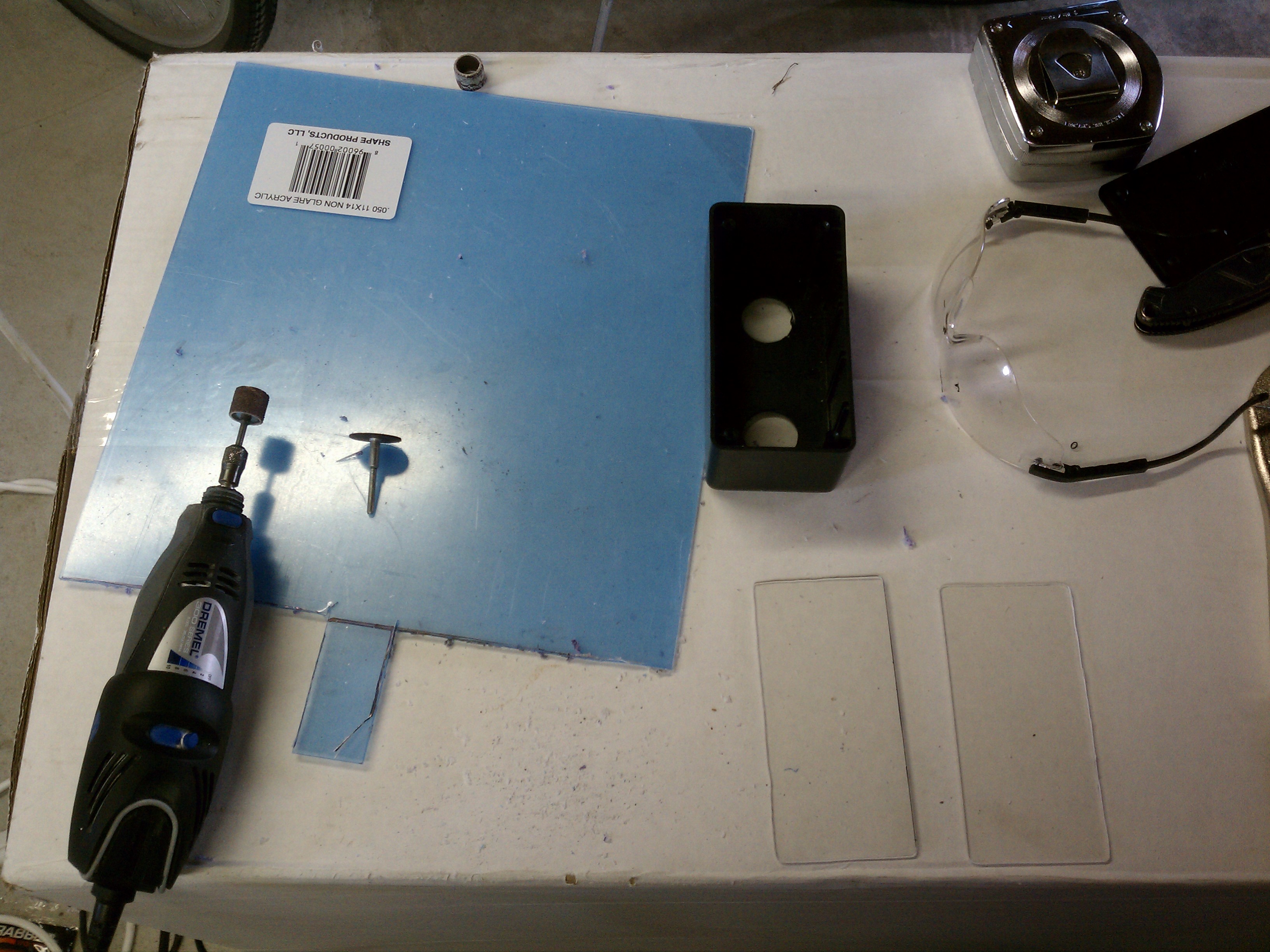 Here I got the plexiglass cut out and the two 1″ holes cut in the back of the project box. Glad I wore the eye pro. Had a few big pieces fling off and hit me right in the middle of it. lol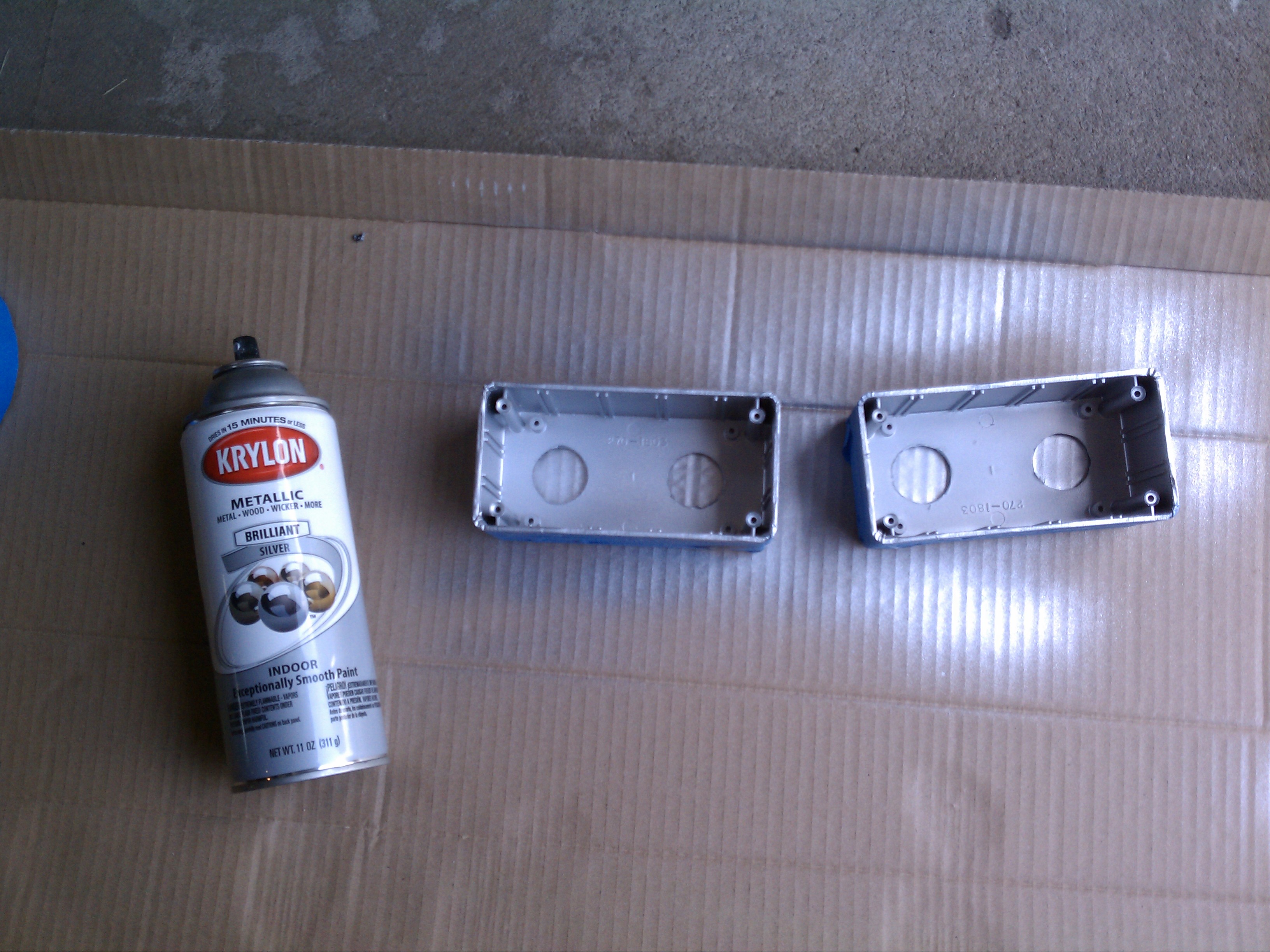 I decided to paint the boxes silver. Thought they might absorb less light, but I really don't think it made too much of a difference, so next time I'll just leave them black.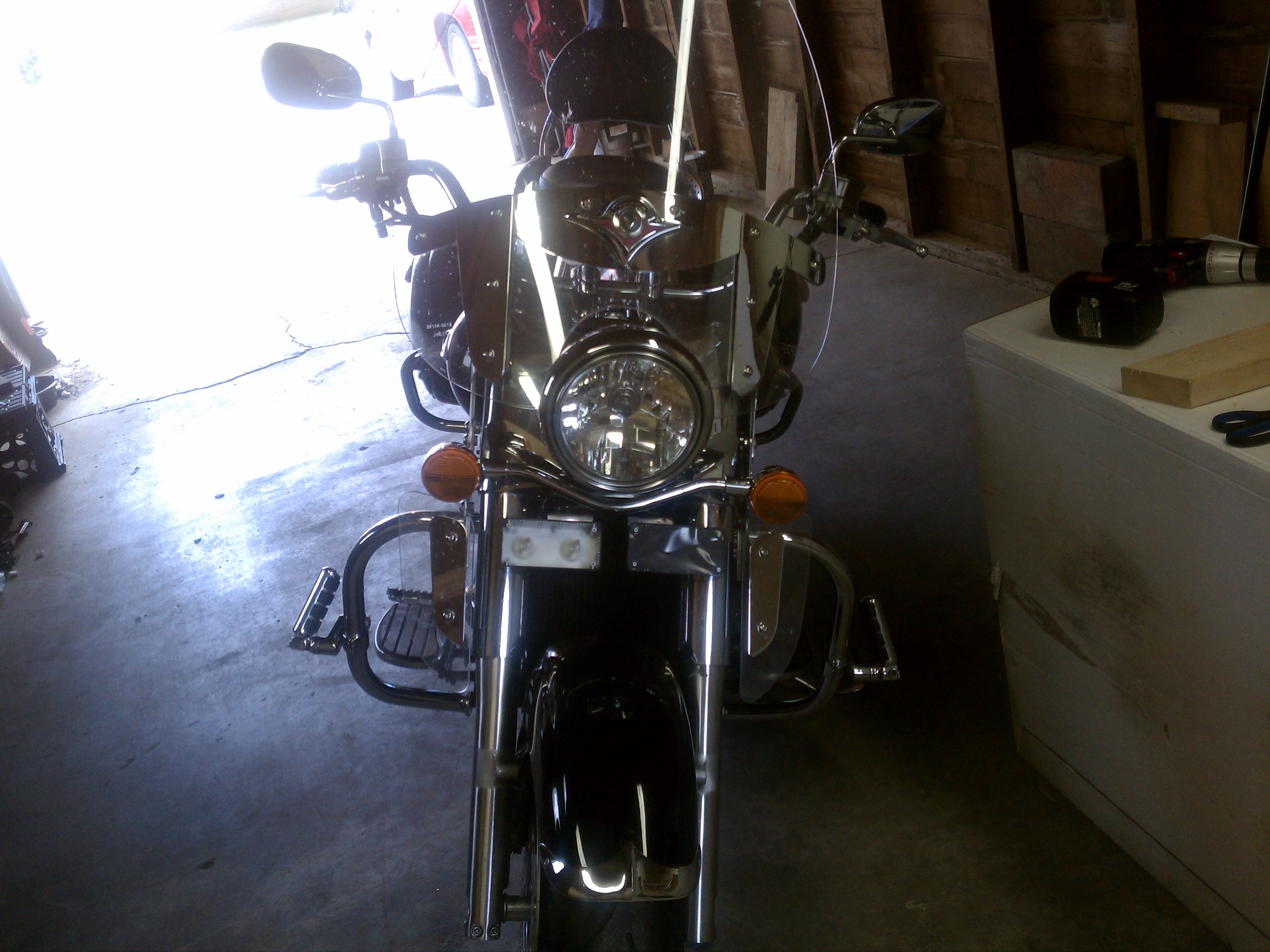 Here is the result. Not too happy with it. It doesn't look very clean or finished, so I already bought a 6″ black aluminum enclosure and we had just quickly put some brackets in a vice and bent them, so next time we will get some better brackets and put them in a brake. At this point, there will just be 4x white lights in one enclosure. Eventually, I might buy 2x blue bulbs and put them in, but for now, 4x white is still very noticeable. I'll be sure to get some new pictures once I get my new enclosure finished
Youtube video: http://www.youtube.com/watch?v=jNI46sWR1Vo