I've always liked the look of a fairing, so I decided that it was high time that I got one. Being on a limited budget, I decided that the cheapest route would be to use a Harley fairing instead of getting a premade one. It would end up being a lot more work, but a lot cheaper and more to be proud of. I started looking on ebay for a used black fairing. I found a inner and an outer  for a good price and the project was started.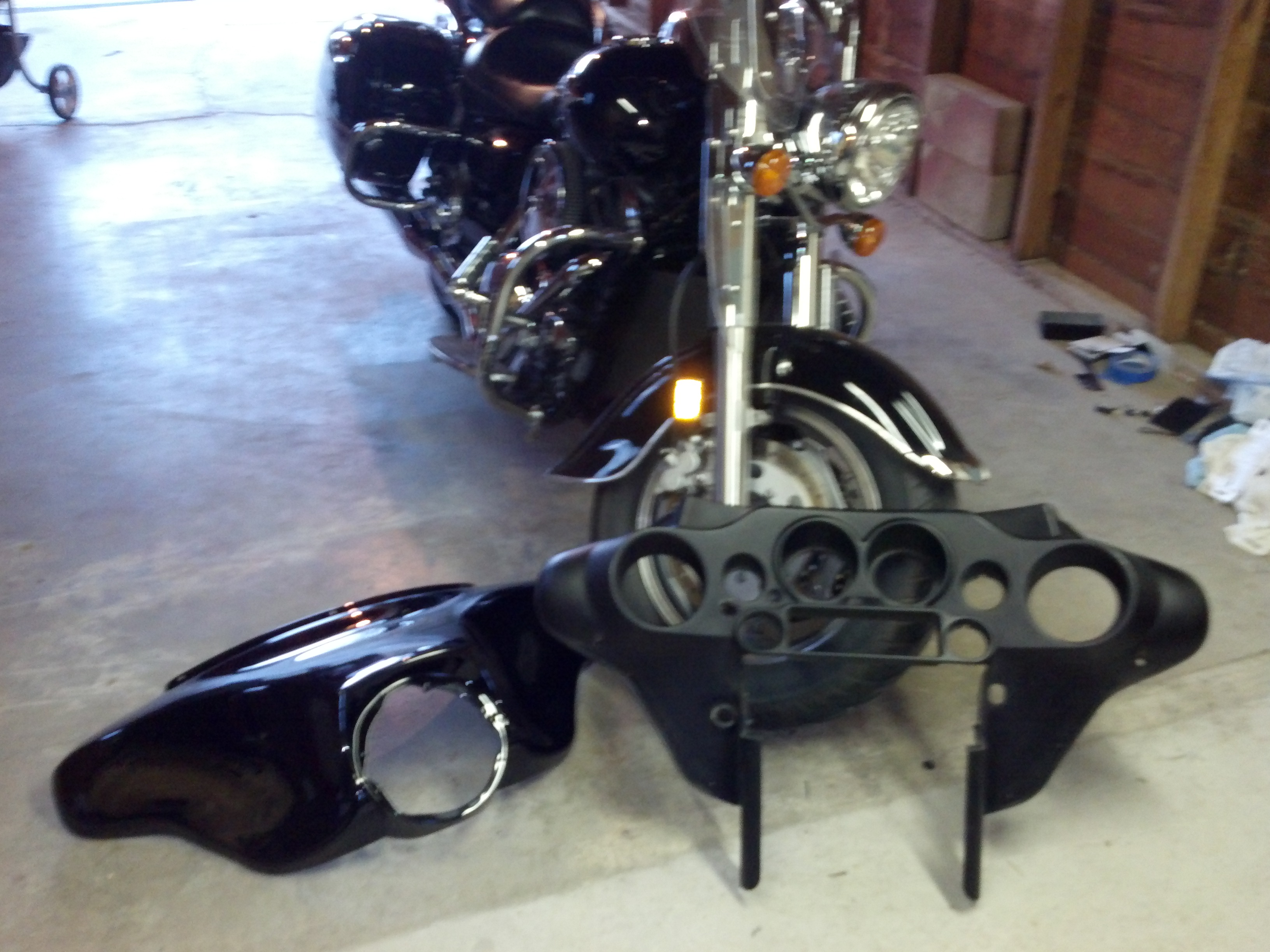 The first thing I had to do was start cutting in order to make things fit. I wanted to keep using my stock headlight (because again, I'm cheap) so that meant I would have to cut out part of the front fairing.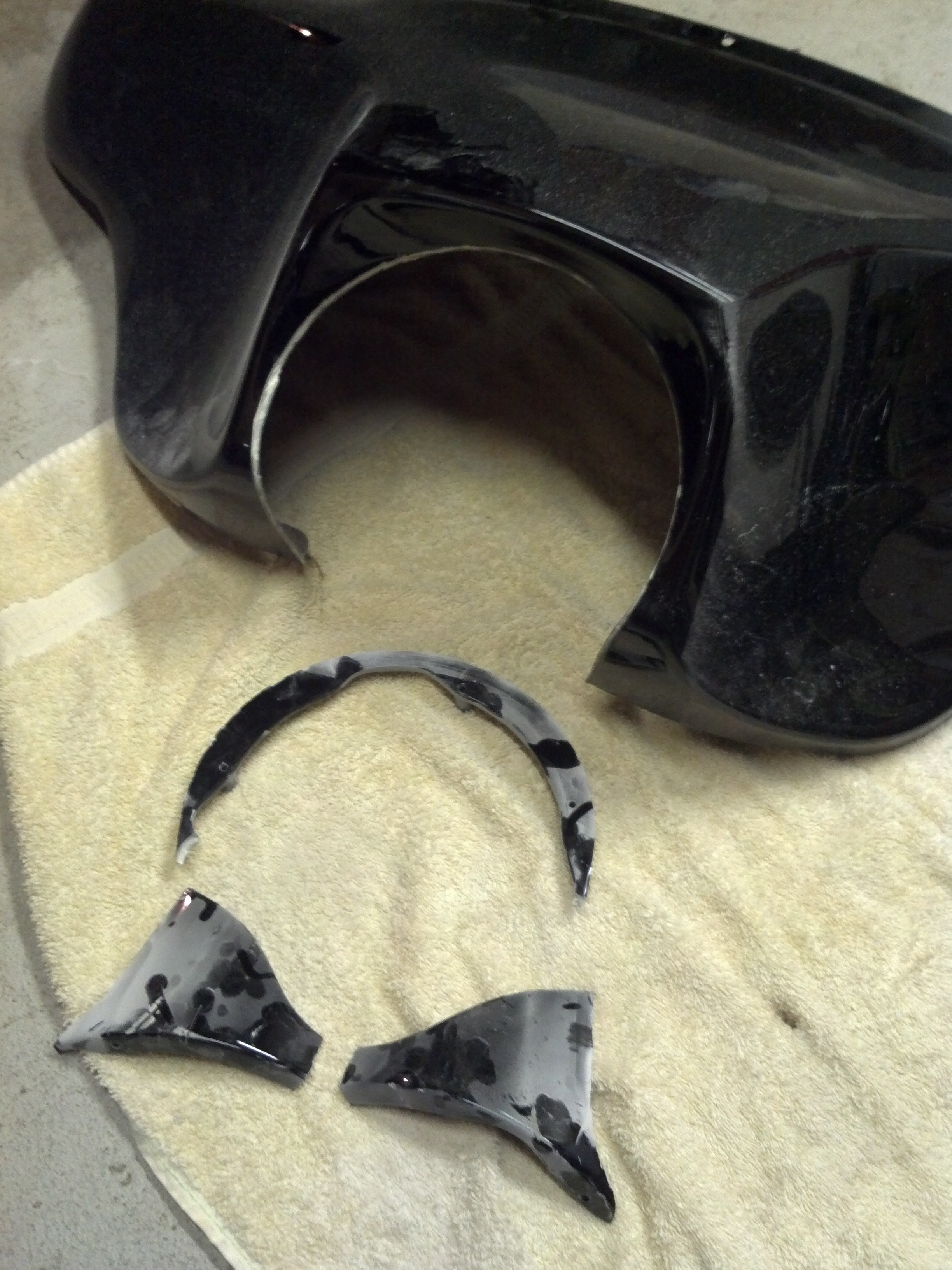 After that I had to get some brackets from Joe (Chuckster) @ http://www.chucksterscustoms.com/ They turned out great and were WAY better than anything I could make. There's a plating shop about 40min South of me in South Sioux City that did the plating for $40 each.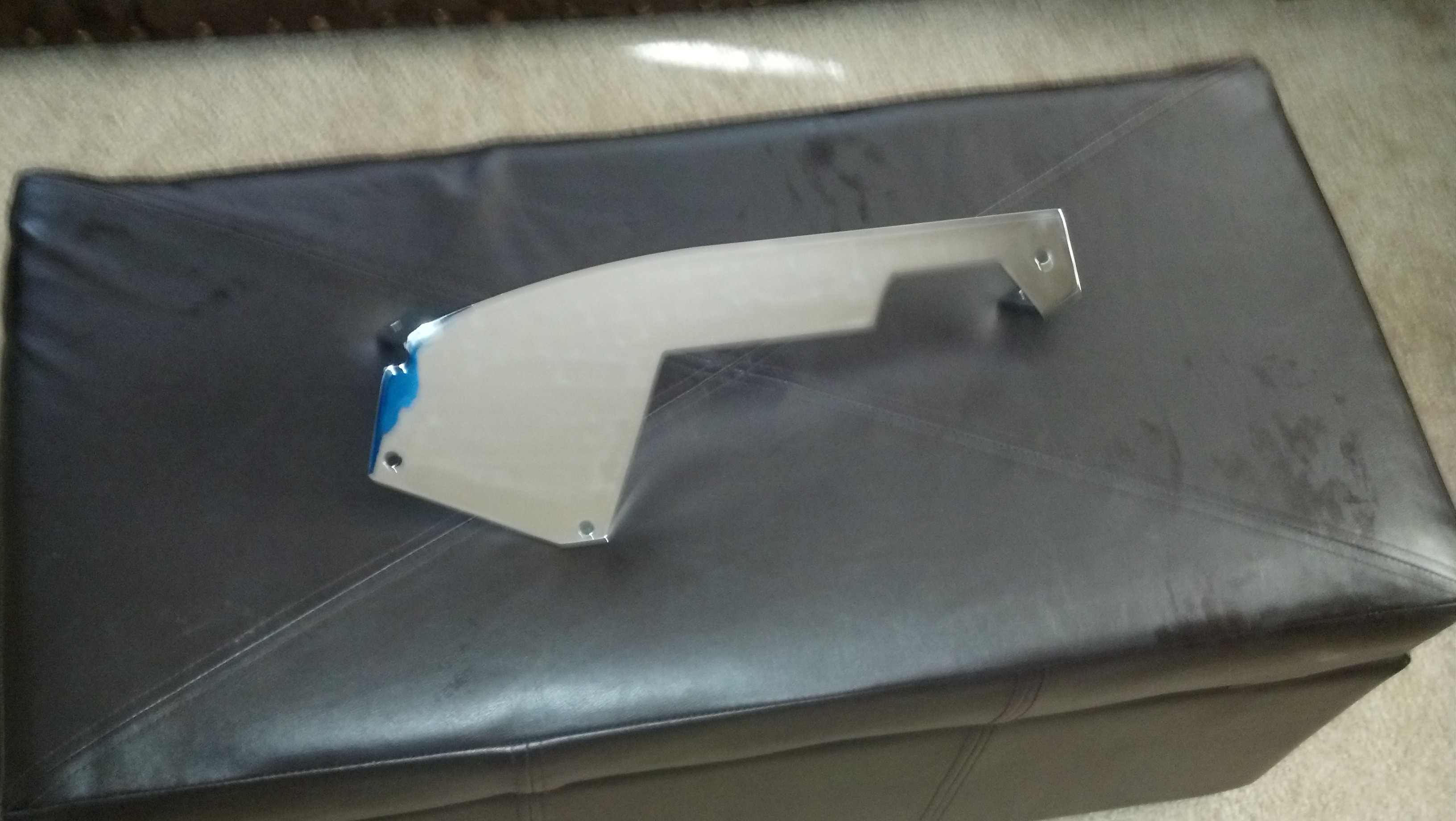 The next step was getting all the gauges and wiring them up. I decided to fill two of the smaller holes with plugs, get an air temp and voltmeter for the other two small ones, a tach for the right bigger hole, and make a plate to fill the left one. The voltmeter was the easiest one, just hooked it up to the 12V+. The air temp gauge wasn't too bad, but the sensor is made to plug into the wiring harness on the Harley which I didn't have, so I was able to make some terminals to get it to connect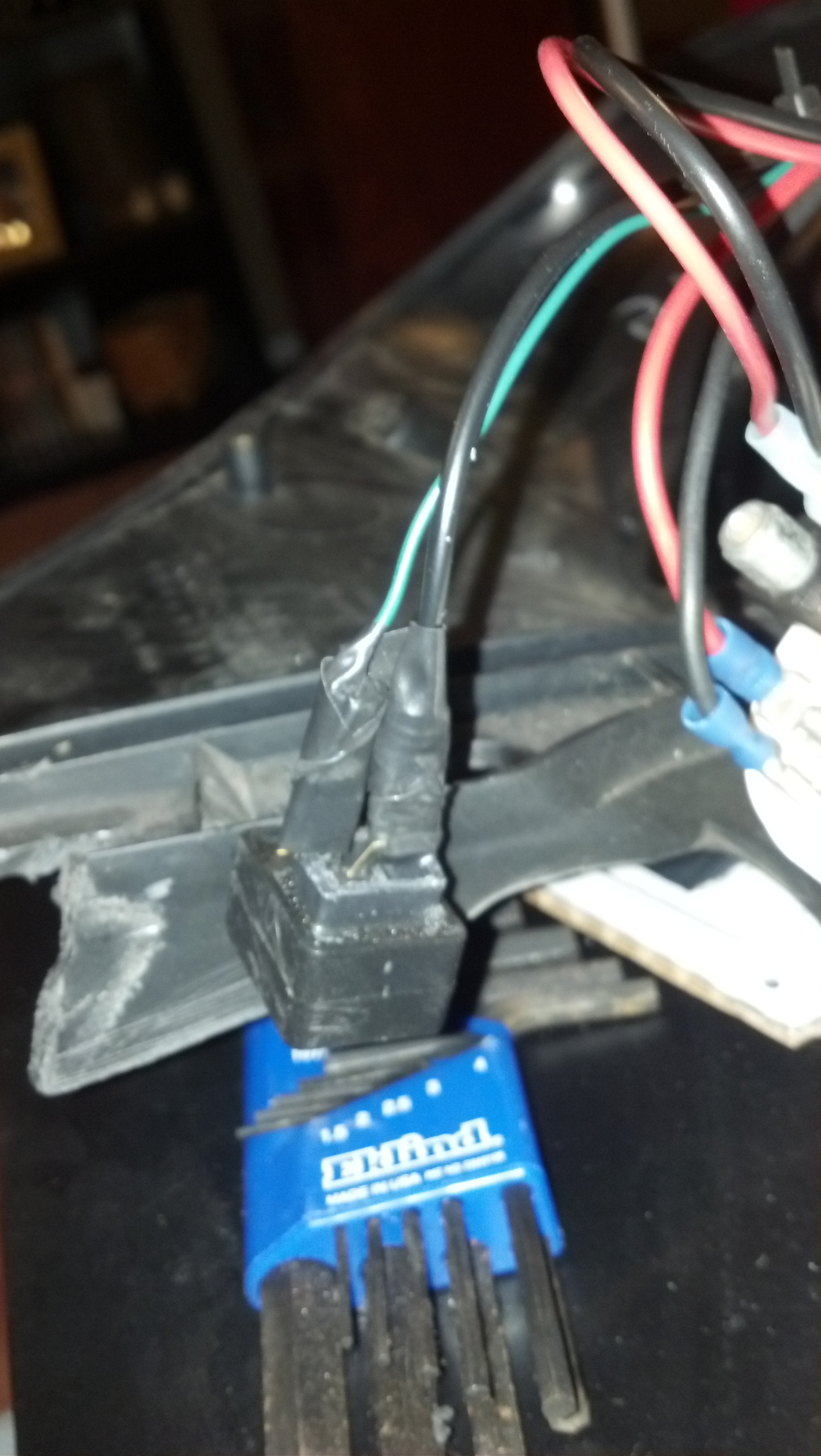 Next came the tach. I wanted to use a Harley tach because the volt and temp gauge were both HD and I wanted everything to match. Using directions from http://www.gadgetjq.com/tach_install.htm I was able to get it hooked up pretty easily. There were a bunch of wires from the back of the tach, but I was only interested in the Orange, Pink, and Black. The other colors are for the little LEDs for cruise, gas, and temp. I sent the pink wire to the coil, orange to 12V+, and black to ground. Also, I didn't have a nice bracket to hold it on, so I made a not so pretty one that bolts onto the back of the gauge and then uses some flat headed bolts to push against the inner. It's in there very tightly.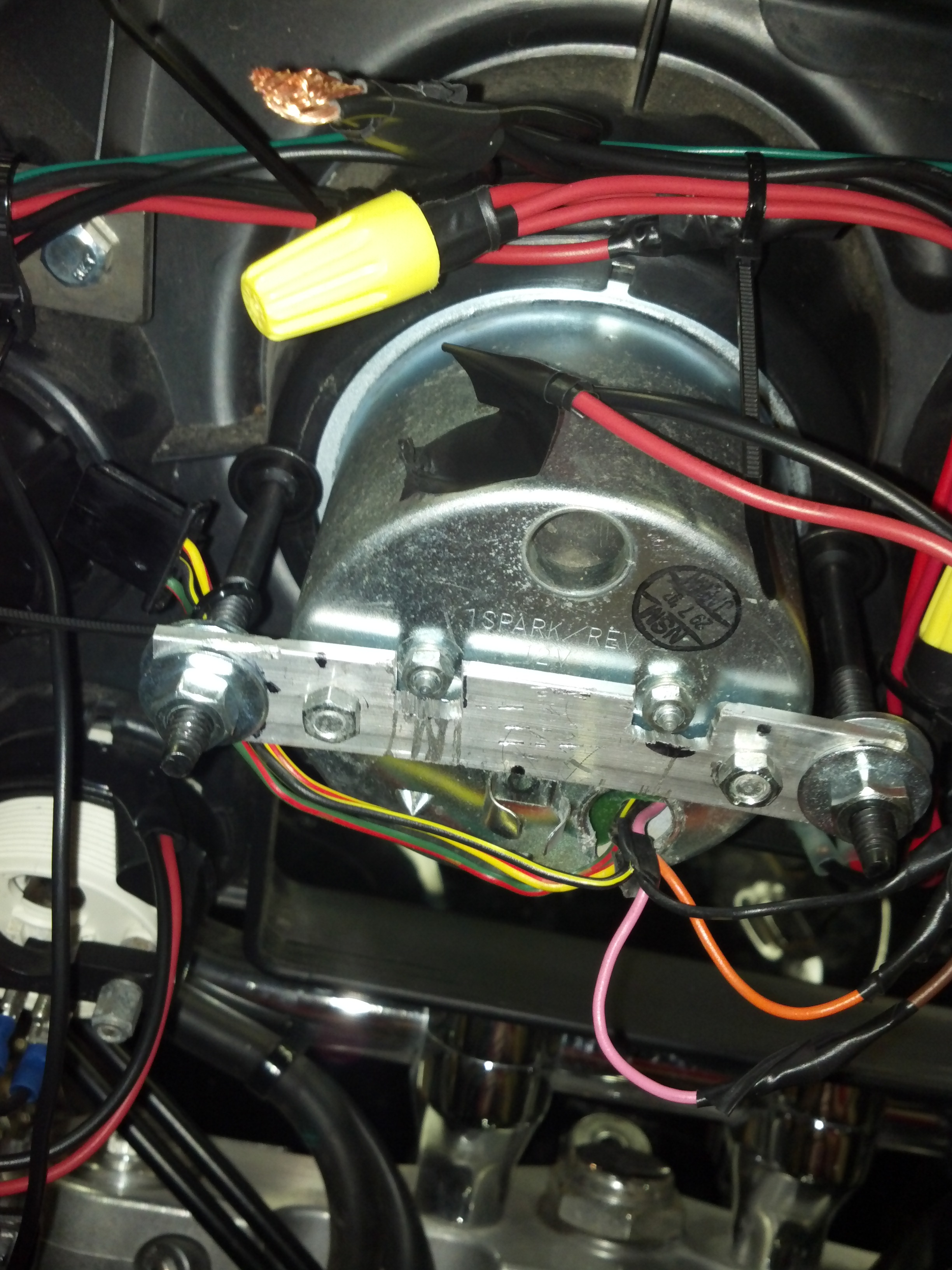 At this time, I also decided to install a garage door remote with a splash proof button right on my fairing to make it easier to roll up right into the garage. Took the remote apart, soldered two wires to replace the switch and then taped the 9V battery to the top of it. The picture is of it just resting on the inner fairing. I used velcro to secure it to the bracket.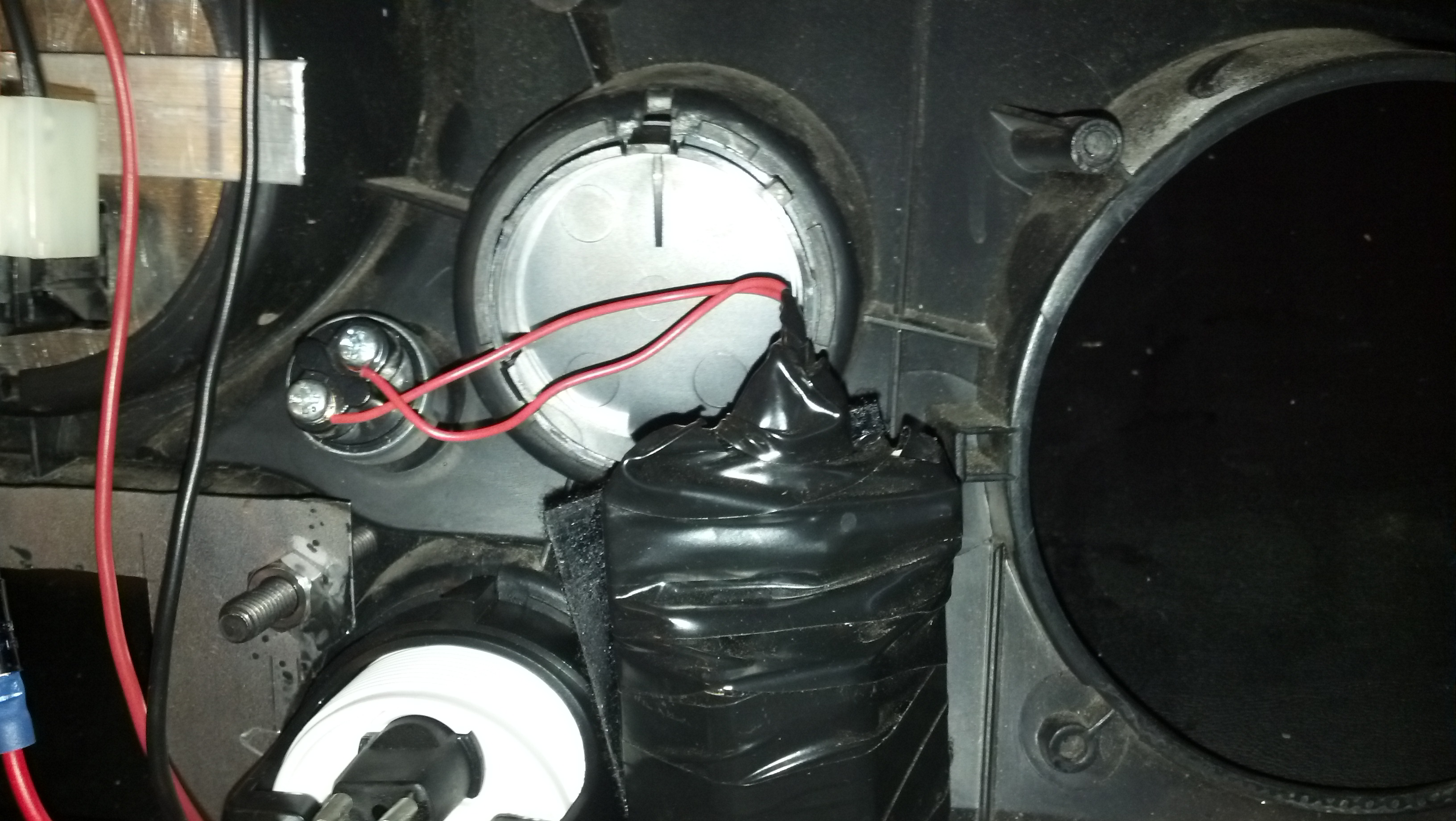 Now I had just one gauge that hadn't been filled, the one that the speedo normally goes in. Because I have a nice big speedo on the tank, I didn't want another one in the fairing, so I decided to just make a plate for it that I could put indicator LEDs in for brights and blinkers. The first attempt was to give me an idea of what I needed. I thoungt that adding some rubber trim around the outside would help it sit better, but it didn't stick. Don't worry, like I said this was a concept item and I wouldn't ever put something looking like this on my bike…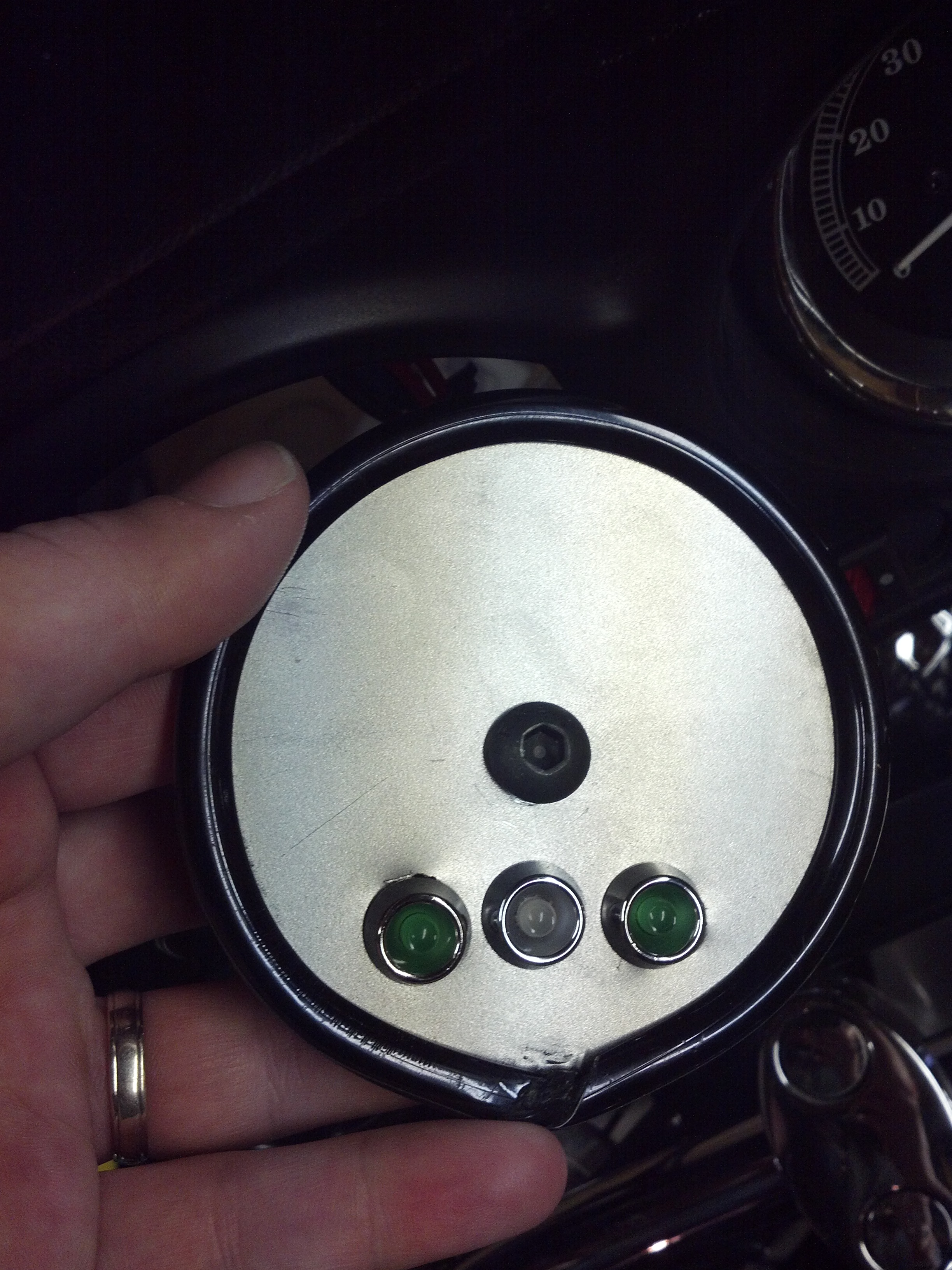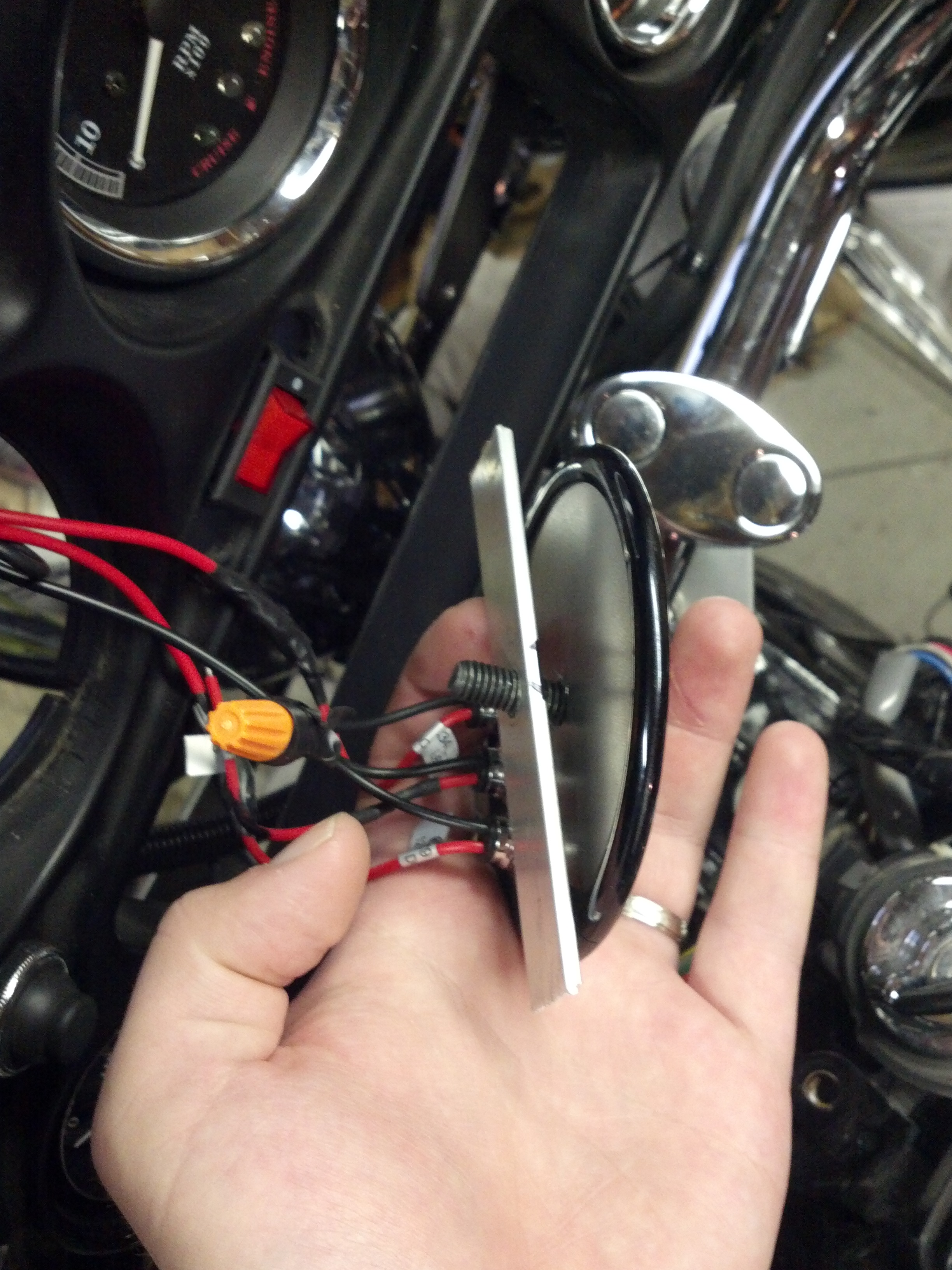 After I had an idea of what I wanted and what size it needed to be, I shot Joe an email to see if he could whip one up for me. He didn't have a problem with it and again, made an awesome product. I had him cut a hole for the switch for my EMT lights that I would be adding.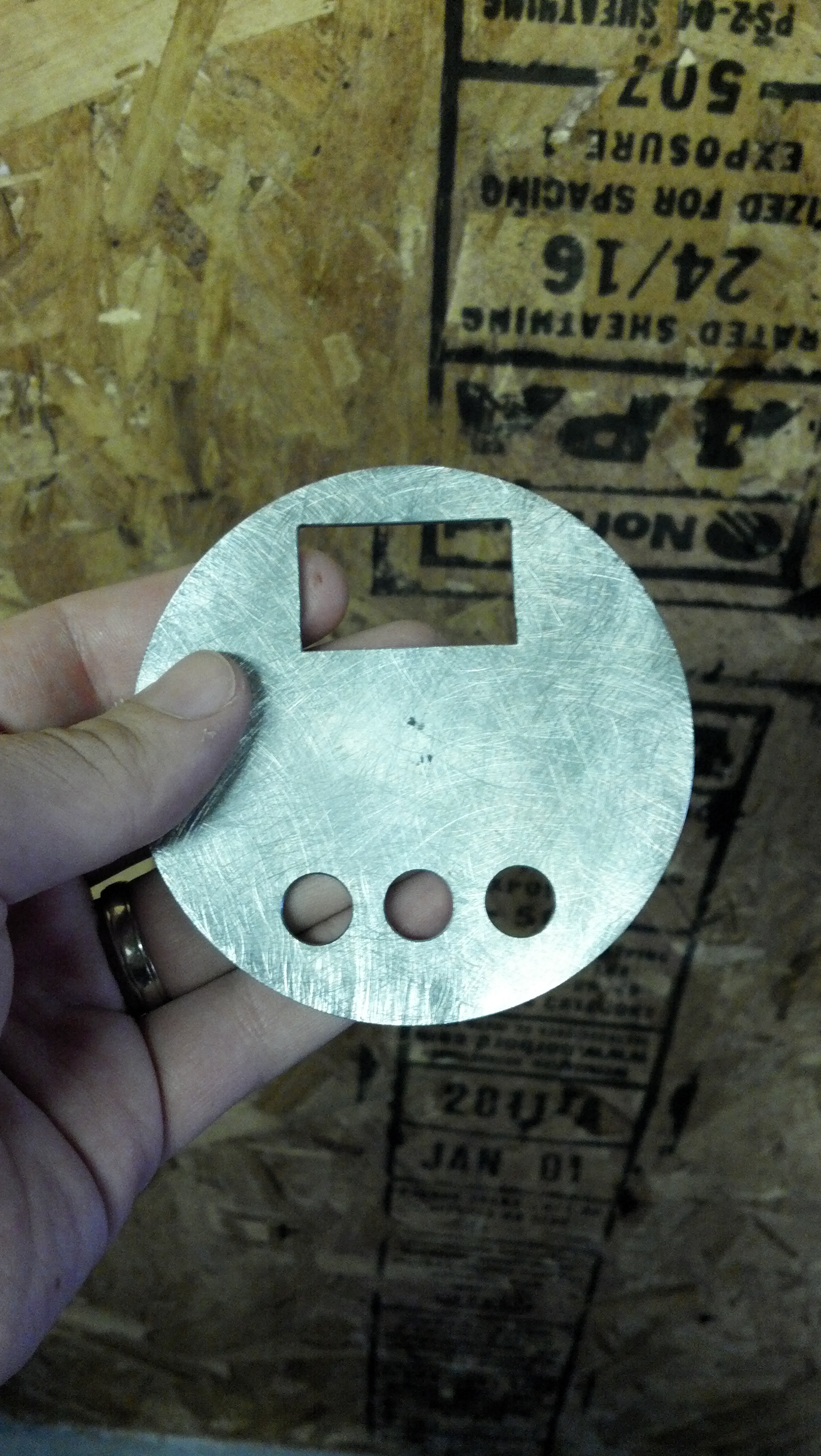 Now I needed to get a radio and speakers. I decided that I wanted a marine radio just so I didn't have to worry about splash and there are quite a few people that have problems with splash covers if they have risers installed. I found a nice Jensen unit that had built in Sirus support, so if I decide to I can give myself a nice little treat and get a subscription. In order to mount it I first made a plate that I could bolt on the inner fairing.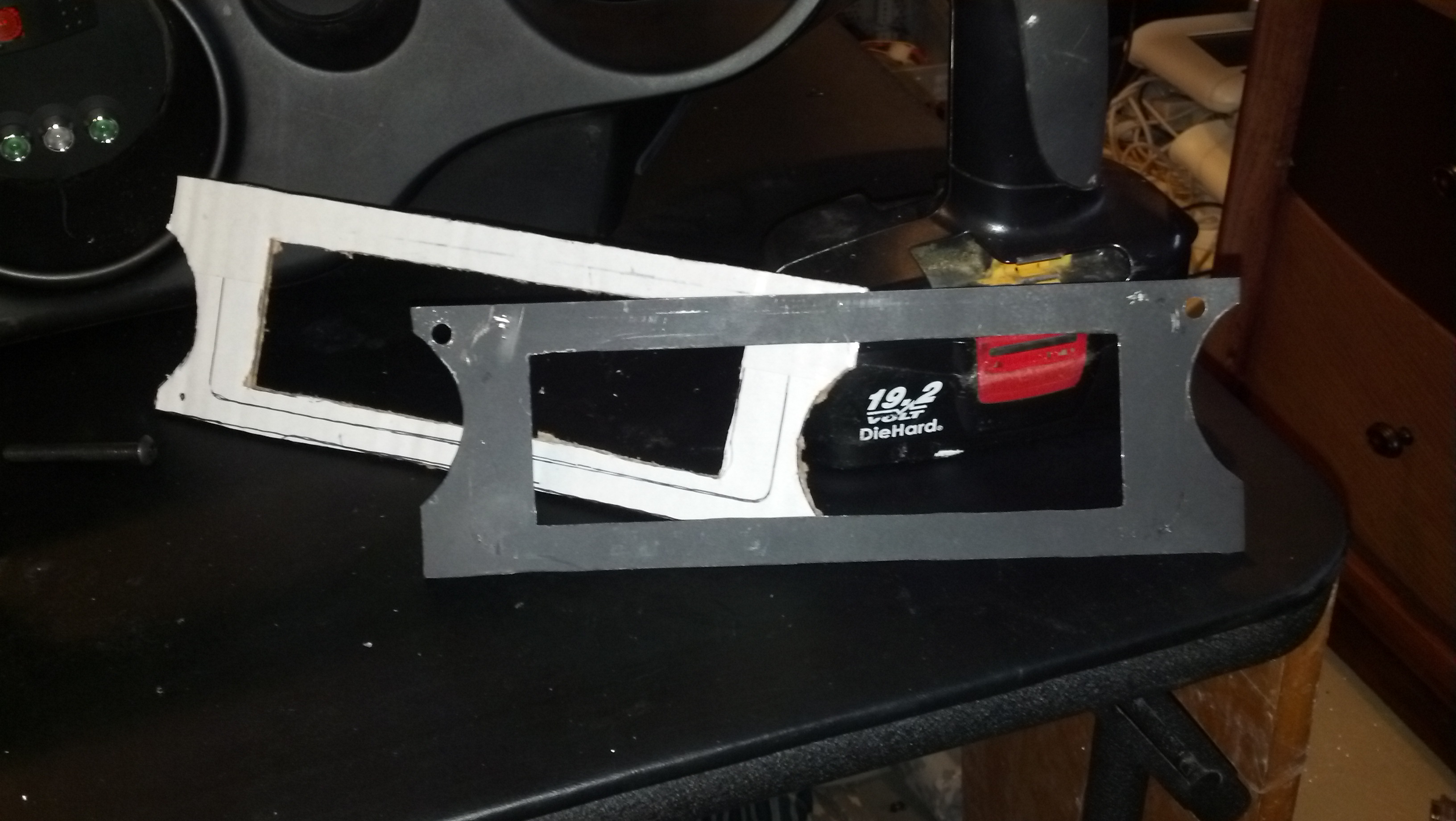 After I got it cut to the right size, I then just bolted it right onto the inner fairing.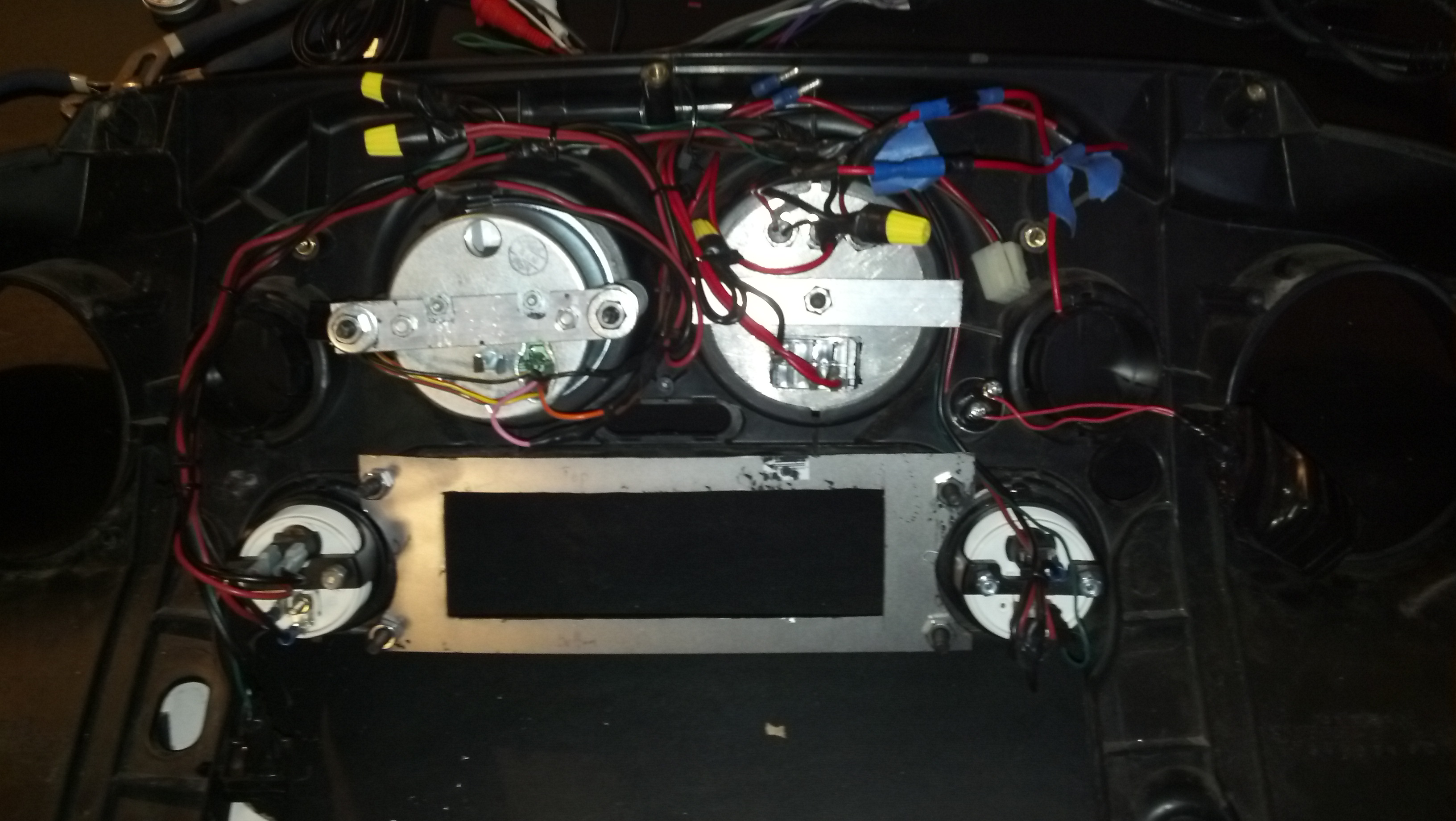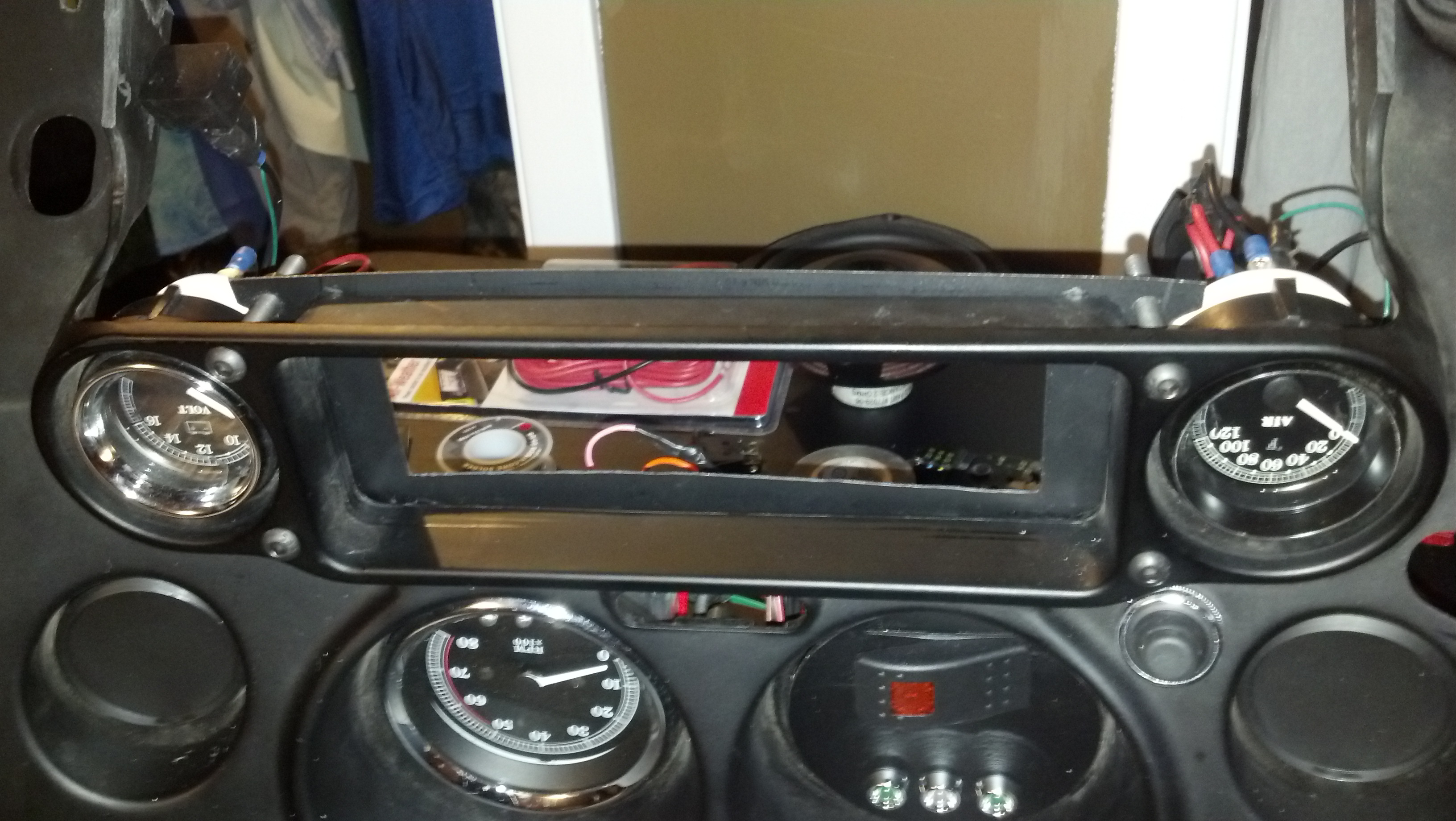 The radio had four screw/bolt holes in the bezel around it, so I drilled the four holes into the radio mount plate and bolted the radio onto the plate. I'll support the back of the radio for long term support, but it is pretty rock solid in there right now. At this point, my inner fairing was now done.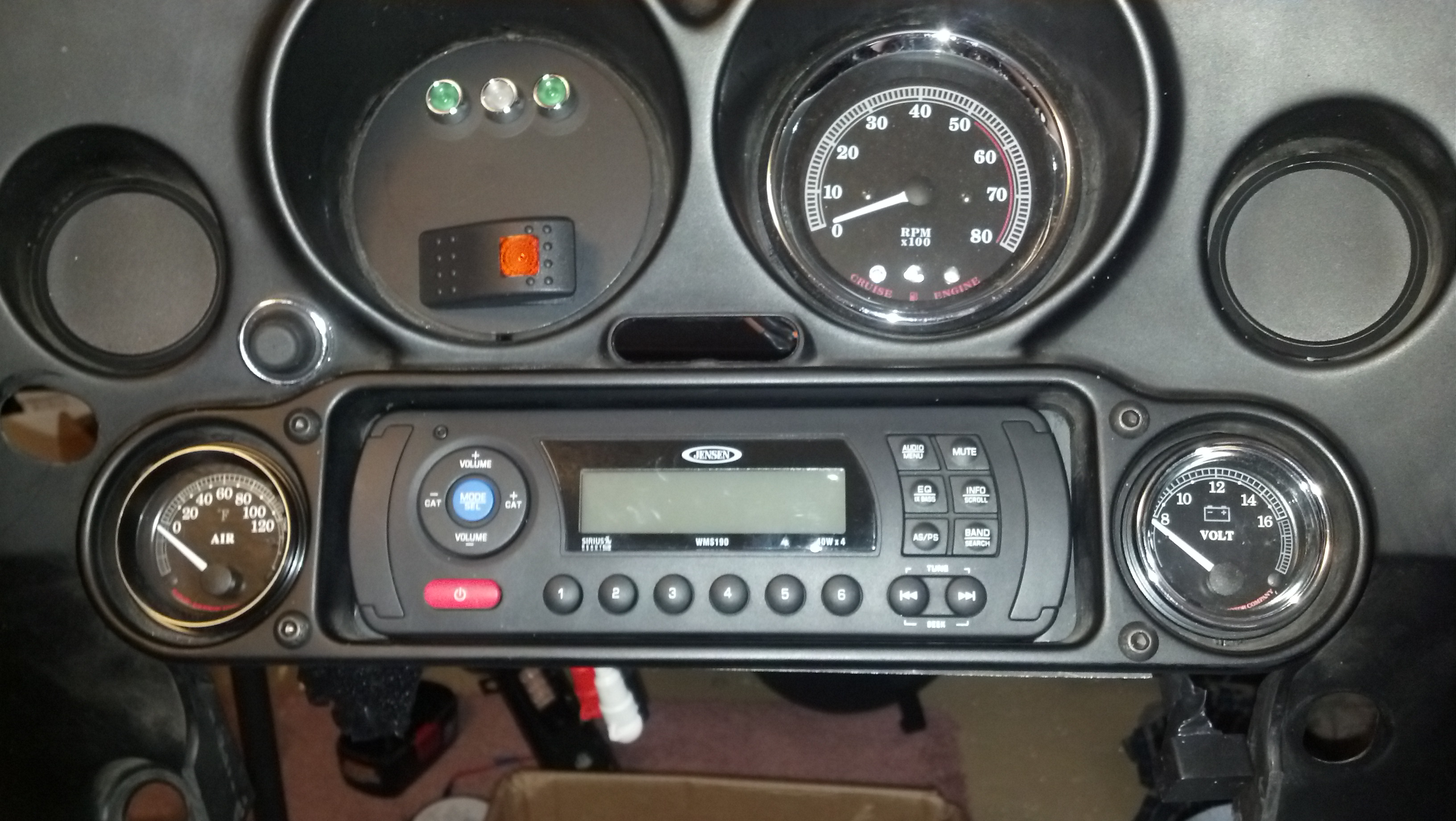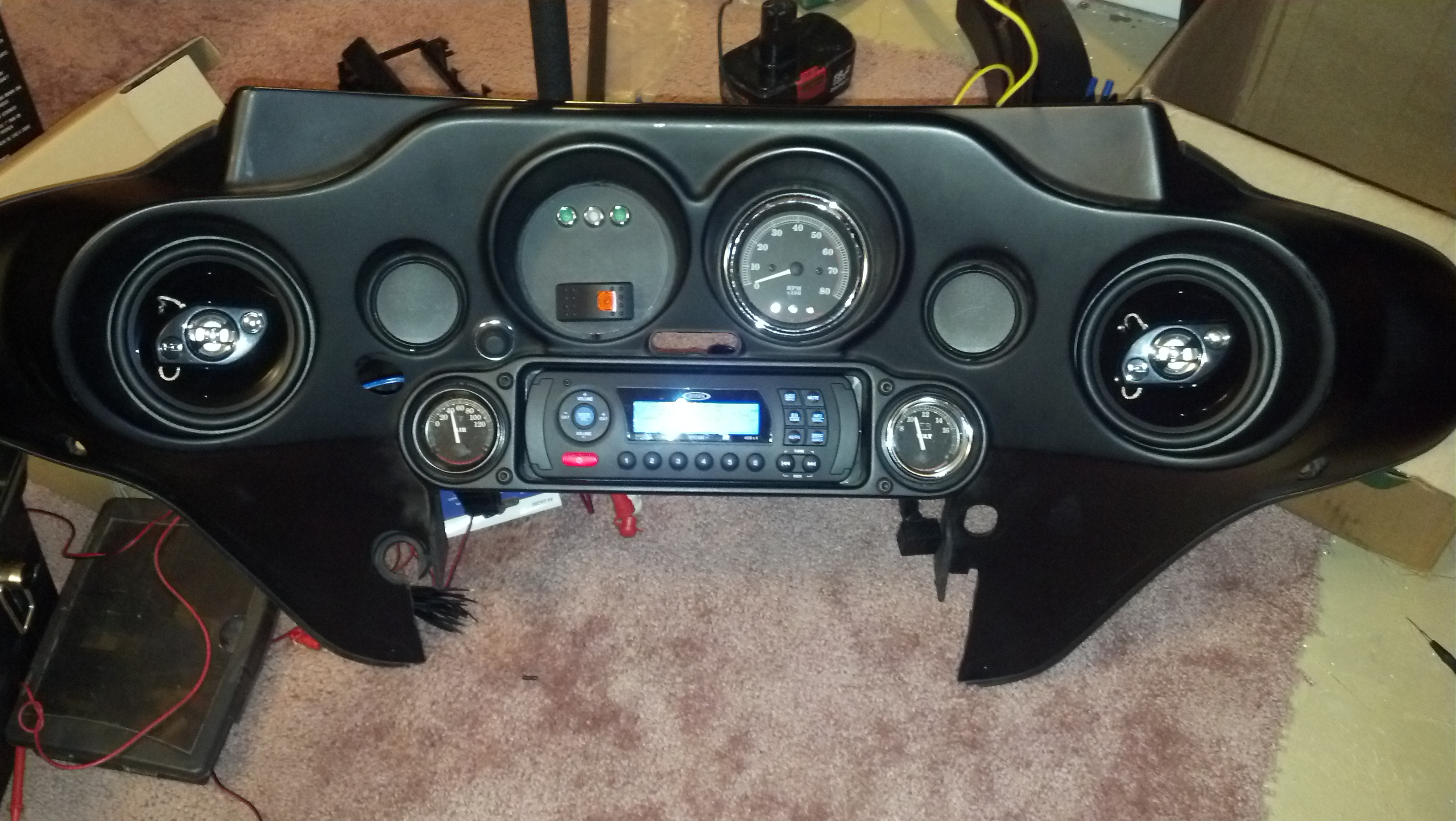 Now it was time to mount it to the brackets and get everything wired up. I used a 8 pin plug to make it easier to connect/disconnect the fairing just in case. Also you can see that I got my EMT lights mounted now.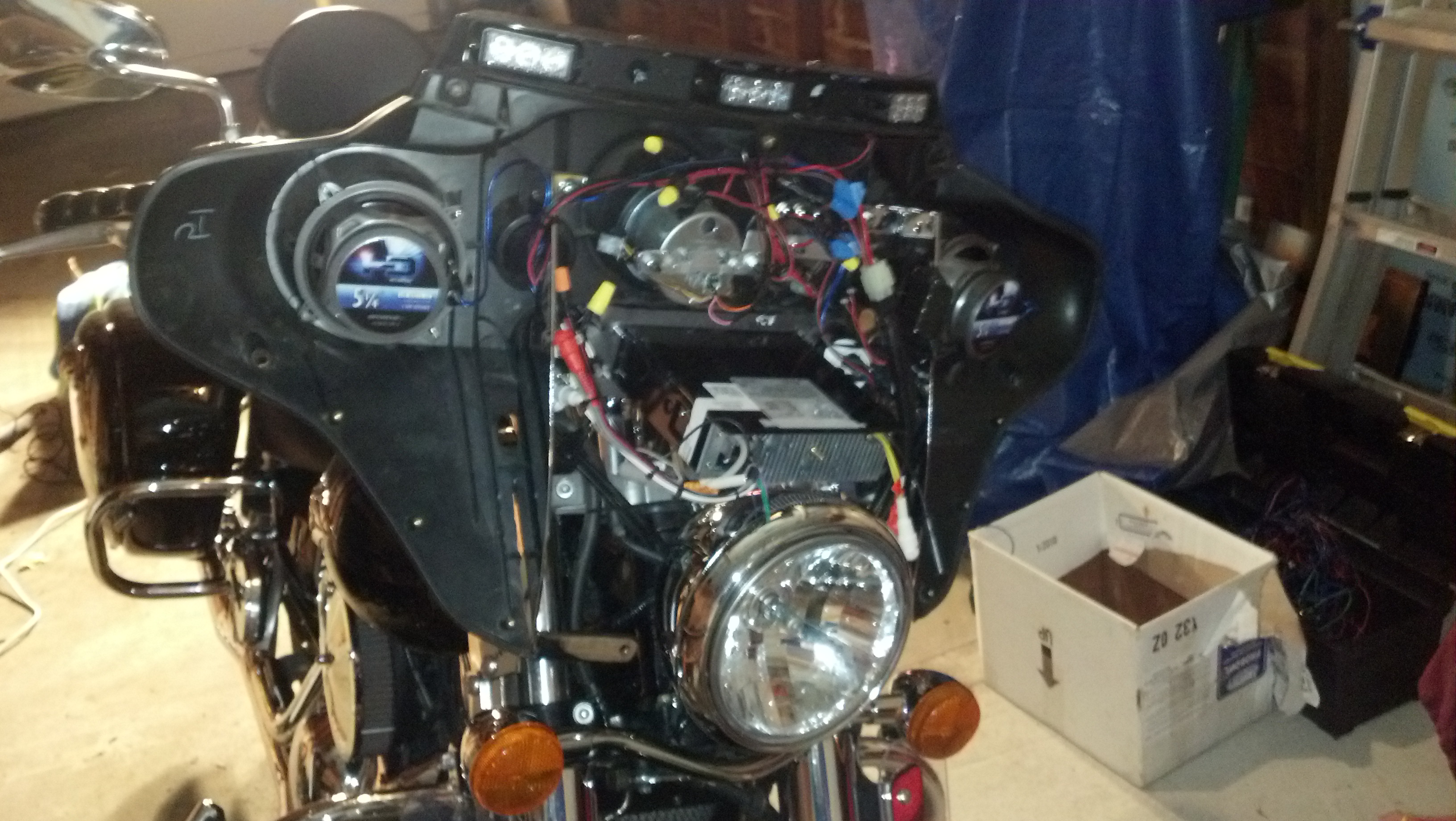 I then attached the outer fairing and it was ready to go! I finally had my fairing! I'm using an internal hidden antenna for now, but after I get a few rides in, I'll decide if I get enough reception with that or if I need to go with a mounted short antenna at the rear of the bike.