Well, there was one hole that wasn't filled on my inner fairing, so I thought of a way to quick fill it.
Here it is before I started: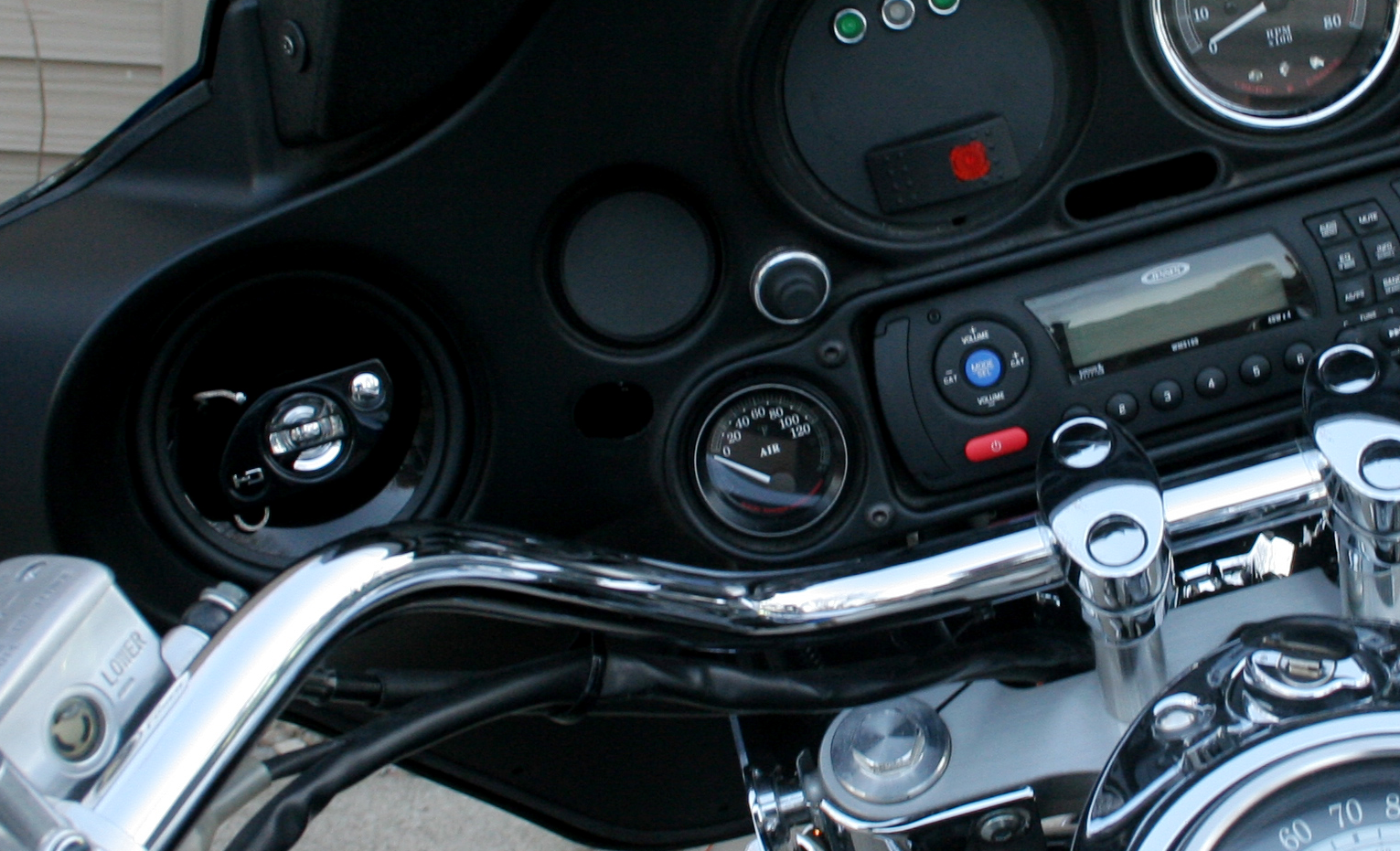 I decided that I wanted to put an easy port to hook my GPS/MP3 player up to my stereo. Luckily, the radio came with it, unfortunally, it was just a hair smaller than the hole, so when I tried to tighten the nut on the back, it would just pull through. So, first things first, I need to make a mounting plate and epoxy that to the fairing. Here it is epoxied to the fairing with the auxiliary port through the hole cut in the middle of it.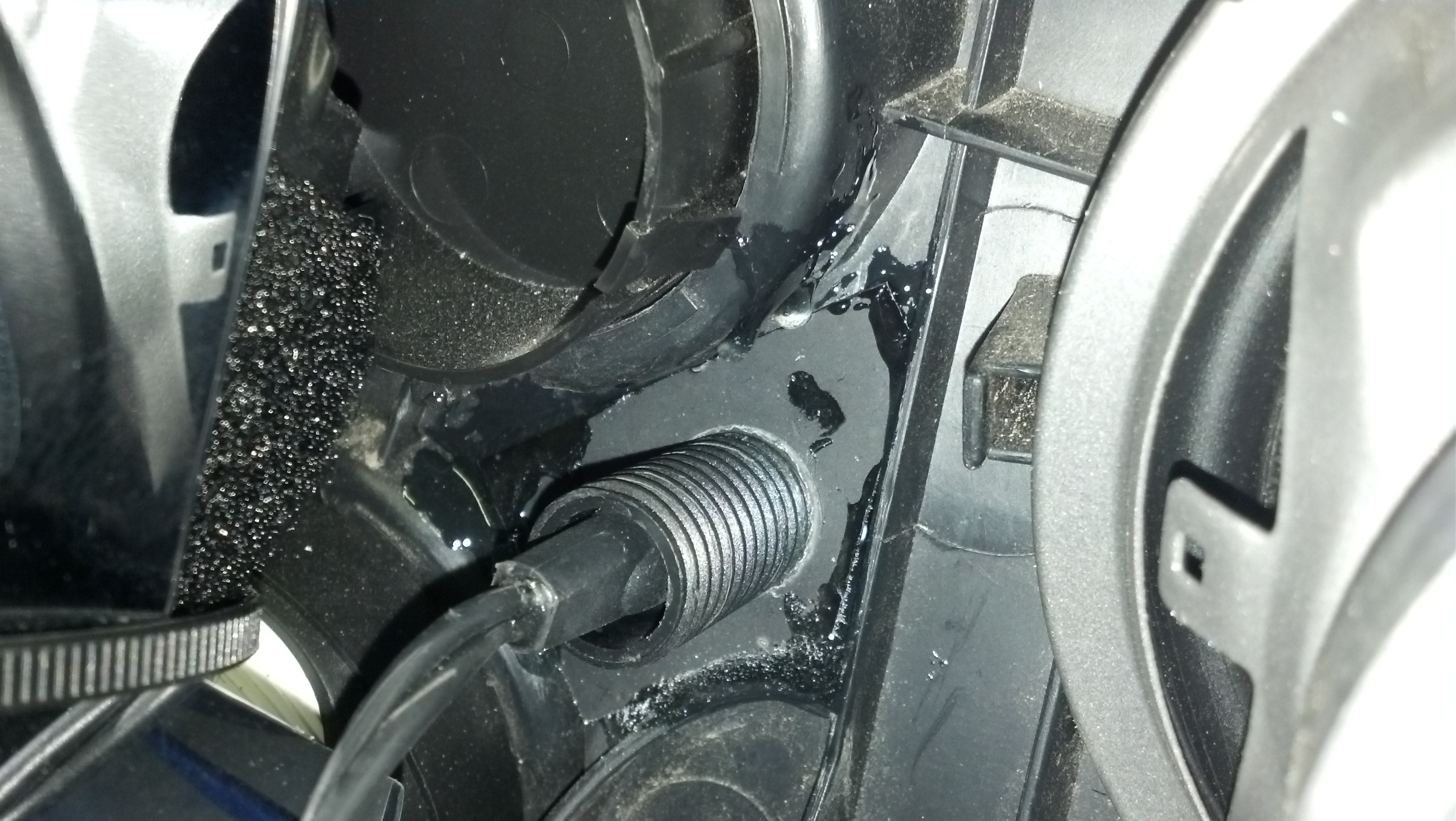 And here is the finished product from the front. Now there's one less big gaping hole on the front of the inner fairing! Still have to figure out what to do with the center hole. Thinking a small LED clock would be perfect, but it might be a long time before I find exactly what I want.